3 Tips for Adding Curb Appeal to Your Louisville Kentucky Home
Posted by Jeremy Raglin on Saturday, April 11, 2015 at 7:48 AM
By Jeremy Raglin / April 11, 2015
Comment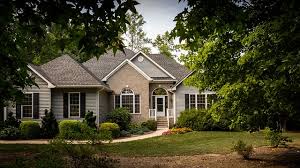 If you plan on selling your Louisville Kentucky Home, now is the time to start thinking about getting it ready for sale, and the first thing to do is focus on improving curb appeal.
In this post we will offer you 3 tips you can use to improve the curb appeal for your Louisville Kentucky Home.
Tip 1 – Wash Your House
You can either wash your house by renting a power washer or use a bucket of regular soapy water and a scrub brush to wash the exterior of your home.
During the time you are washing your home don't forget to scrub the walkway and driveway as well too since this will remove layers of dirt and a clean home has been proven to help increase its value as well.
Tip 2 – Paint Your Home
A complete paint job may costs you about $3,000 in labor costs if your home is up to 3,000 square feet but the investment of time and money is worth it since this will help your home to look new and fresh regardless of its age.
Tip 3 – Clean Your Roof
The roof of your home will be one of the first places home buyers will look and if they see a dirty roof they will think that something is wrong with your home regardless of its age.
Rent a power washer or sprayer to clean your roof, or have it cleaned professionally for about $400. The investment will be worth it since you won't have to deal with a buyer who wants to offer you a bid which is $30,000 less than your asking price since they feel that your roof needs to be replaced.
For more curb appeal tips, or to view the latest Louisville Kentucky Homes for sale, contact Family Realty, LLC today by calling us at (502) 458-4100.