5 Things To Do When Moving Into A Louisville Kentucky Home
Posted by Jeremy Raglin on Wednesday, August 19, 2015 at 4:17 PM
By Jeremy Raglin / August 19, 2015
Comment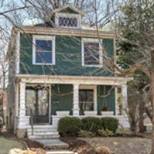 LOUISVILLE – You just had your offer accepted and are ready to move into your new Louisville Kentucky Home but before you move in there are six things you can do to make sure that your home is ready for you to move in.
#1 – Clean Your Cabinets
This step is important because it will give you the confidence that the cabinets are clean / sanitary for your dishes and personal items.
#2 – Call A Pest Control Company
Take the time to call a professional pest control company and ask them to come out to inspect your home for pests like mice because, they will be able to professionally deal with any pest issues before you move in including spraying for ants and other common insect problems.
#3 – Change The Locks
Yes, you should change the locks on the home even if they previous owner claims to have given you all of the keys because since it's so easy to make copies of keys in this day and age you want to be certain that you have all of the keys to the Louisville Kentucky Home.
#4 – Hunt For Leaks
Take the time to inspect all plumbing in your home to look for leaks and you should also leave your home for two hours and come back because if you check your water meter to find that your water usage increased while you were away this is a good sign that there's a leak somewhere in your home.
#5 – Find Your Main Water Valve
Last of all, but most important, you will also want to find your main water valve as well since you may need to turn off the water in the event of an emergency in the future and will have to know where your main water valve is located.
Buy A Louisville Kentucky Home
To get started with buying a Louisville Kentucky Home contact Family Realty today by clicking here to connect with us online or by calling (502) 458-4100.