Buying a Louisville Home? Don't Make These Costly Mistakes
Posted by Jeremy Raglin on Tuesday, June 2, 2015 at 2:15 PM
By Jeremy Raglin / June 2, 2015
Comment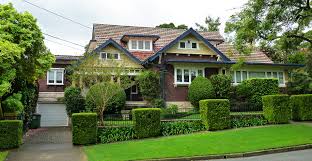 Are you planning on buying a Louisville Home? If so, you're not alone.
Now is a great time to buy a home, and you can have the advantage over other home buyers by avoiding these costly home buying mistakes.
Mistake #1 – Overestimating the Home You Can Afford
Just because you've been prequalified for a certain amount of money that doesn't mean you will really be able to afford the home you want to purchase.
Before saying yes to buy a home make sure that you will be able to afford paying the closing costs, which could amount to $4,000 or more.
Besides closing costs you should also confirm that you will be able to afford your monthly mortgage payment on top of your other housing costs.
Mistake #2 – Getting Emotional When Buying a Louisville Home
If you can afford to buy the Louisville Kentucky home you really want, the next step is to also set the maximum price you're willing to pay for that home, so you don't go over budget and pay more for the home than you originally planned.
Mistake #3 – Not Planning For the Future
Last of all, but most important, one of the biggest mistakes you can make when buying a Louisville Kentucky home is not planning for the future.
Plan for the future when buying a Louisville home by answering these questions:
Is the home located in a great school district?

Does the home have a minimum of 3 bedrooms?

Did you have the home inspected by a qualified and experienced home inspector?

Will the home need work before you can move in? If so, how much work?
All of these questions will affect the resale value of your home and insure that you've make a smart investment.
Contact Family Realty
To get started with buying a Louisville Kentucky home contact Family Realty, LLC today by CLICKING HERE or calling us at (502) 458-4100.