Design Styles Part 1 - The American Craftsman
Posted by Scott Boehnlein on Wednesday, November 1, 2017 at 2:16 PM
By Scott Boehnlein / November 1, 2017
Comment
Louisville is such a unique city, as is the architecture that decorates its landscape. It is fascinating for me when driving through the different areas of Louisville to see how different and distinctive the architecture of these areas are. We thought it would be interesting to do a blog series discussing a few of the architectural styles found in real estate Louisville.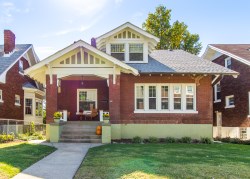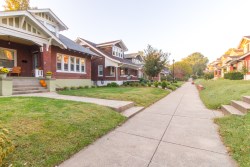 The first is one of my favorite and is known as the American Craftsman Style. The American Craftsman Style was developed in the last few years of the 19th century and really popularized in the first few decades of the 20th century. The style was a reaction to the industrialization of the 19th century.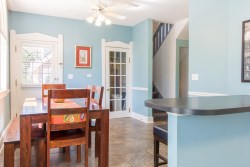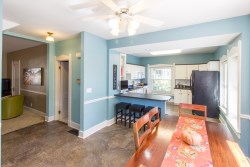 It signaled an intention to return to individually designed and crafted materials and goods to be used in home building and decoration. As such there was a focus on simplifying form while simultaneously encouraging originality. Handicraft and the use of natural materials were also encouraged so that hand-crafted stone or woodwork as well as many mixed materials were incorporated throughout the structure.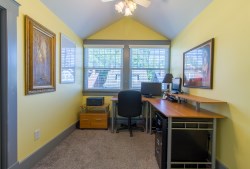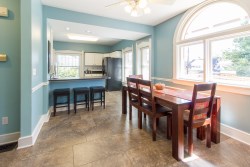 American Craftsmen style homes characteristically feature low-pitched roof lines with gables and wide overhanging eaves, large front porches, exposed wooden structural elements such as rafters and decorative brackets, and thinning, square columns supporting the roof.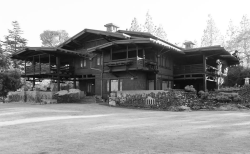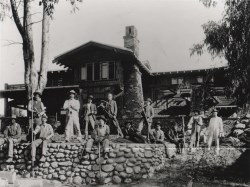 The most famous American Craftsmen Style architects were the firm of Greene and Greene. They designed the famous Gamble House for the then secretary and treasurer of the Proctor and Gamble company. The house is now a National Historic Landmark and is owned by the City of Pasadena. One can visit the home to take guided informational tours.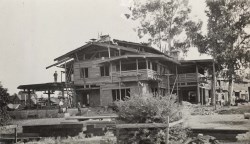 Two weeks ago a new documentary film about the Gamble House premiered. This film was written, directed, and produced by Don Hahn who also produced the Lion King, Beauty and the Beast, as well as serving in several roles on many other great films.
Featured in this article is a home we sold back in 2015. It was a 5 bedroom, 2.5 bathroom Bungelow that fits into the American Craftsman category. We love real estate Louisville and would love to help you find your favorite design home. Please contact Scott Boehnlein of Family Realty or any one of our dedicated agents with any real estate queries you might have.