Design Styles Part 3 - Colonial Revival Architecture
Posted by Scott Boehnlein on Sunday, November 5, 2017 at 9:49 PM
By Scott Boehnlein / November 5, 2017
Comment
Our series on Architectural Styles is at the halfway mark. The first two styles we looked at were characteristically American, but not the most common in and around Louisville. Today's style however is abundantly prevalent on the real estate Louisville landscape.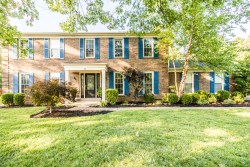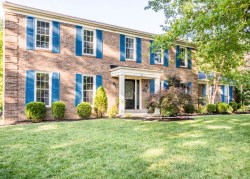 Colonial Revival architecture, like all of the previous styles we have viewed, has resulted from something in the past. However whereas the Craftsman and the Four Square reacted to a negative view of a previous style, Colonial Revival occurred from a positive view of a previous style.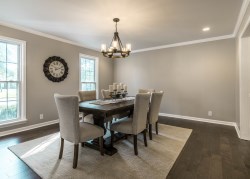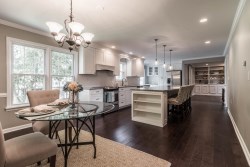 As the name suggests Colonial Revival (appoxiamtely 1880's-1950's) was a revisiting and reenergized fascination with historic Colonial architecture from the period 1714 to 1830. This period is known as Georgian Architecture as it occurred during unbroken reign of King George 1st to King George 4th.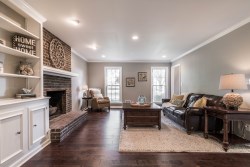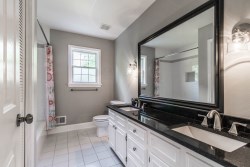 There are several characteristics of Colonial Revival architecture. These houses were usually double story homes. The apex or the ridge pole of the roof runs parallel to the road so that the front of the home is a large wall of windows and front door that faces the street. This front facade is symmetrical so that the windows are arranged equally on both sides of the doorway.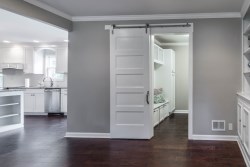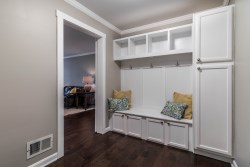 Probably the most famous Colonial Revivalist Architect in and around Louisville is Stratton Owen Hammon who lived from 1904-1997. He graduated from U of L and later opened his own architecture firm.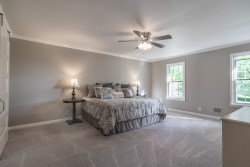 He also served our country during WW2 in the United States Army Corps of Engineers. His architectural skills were put to use during this time and he oversaw the construction of the then named Columbus Air Support Base. He also took part in the famous "D-Day" invasion which was so vividly portrayed at the beginning of the movie "Saving Private Ryan".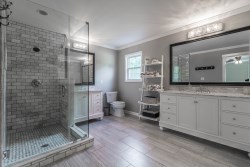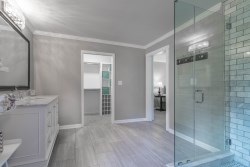 During the final stages of the war Hammon served as part of the so called "Monuments Men" officially known as the Monuments, Fine Arts, and Archives program. Their role in the war was to preserve monuments and works of art that may be affected by the war and later to then find and return works of art that were stolen by the Nazis.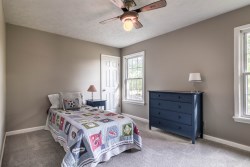 The story of the Monuments Men was portrayed in a George Clooney directed film. This film had a fantastic ensemble cast and premiered in 2014. Interestingly Matt Damon, who was the title character of Saving Private Ryan, also starred in The Monuments Men.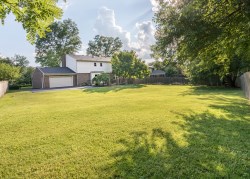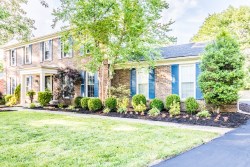 Stratton Owen Hammon built many Colonial Revival homes in Kentucky. The photos you see in this blog are from a 4 bedroom, 3.5 bathroom home we sold this year. If you have any real estate needs please don't hesitate to contact Scott Boehnlein or one of our dedicated agents at Family Realty.