Design Styles Part 4 - The American Ranch
Posted by Scott Boehnlein on Wednesday, November 8, 2017 at 4:17 PM
By Scott Boehnlein / November 8, 2017
Comment
Cheeseburgers, Hotdogs, Drive-In Movie Theaters, and Roller Skating are quintessentially American. When it comes to Architectural Design Styles so is the classic American Ranch. Not too many other Architectural styles echo the Star Spangled banner quite like the Ranch does. Like our previously featured style, Ranch style homes are popular in real estate Louisville.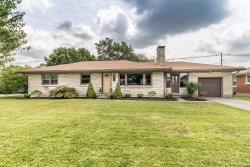 When I think of the American Ranch home I picture the American flag waving in a summer afternoon breeze, kids swimming in the backyard pool, Dad grilling hotdogs, and Mom walking in and out of the home through large glass sliding doors getting the final touches on a late lunch.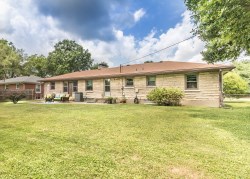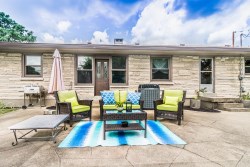 The first Ranch homes were built in the early decades of the last century, but only gained widespread popularity in the 1940's and continued in popularity for at least three more decades in neighborhoods across the United States. Although their popularity waned after the 1970's, we are seeing a renewed interest in them in recent years.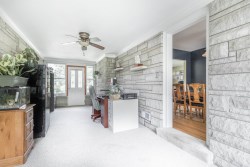 This is largely due to their open plan design very popular with the contemporary generation. Ranch style homes typically featured a flowing floor plan with all living rooms, dining rooms, and kitchen open to one another, and usually all accessing the backyard patio through sliding glass doors. Often the living room would be sunken into the floor with vaulted ceilings and exposed beams.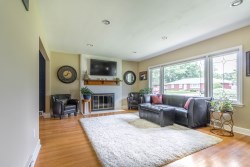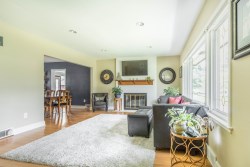 On the outside Ranch style homes are typically quite simple and most often only one story. Common features include a low roofline with big overhanging eaves, rectangular, L-shaped or U-shaped house design, an attached garage, and, in later decades, large windows.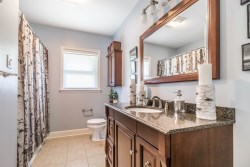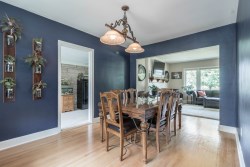 Although Ranch Style homes originated in California and were designed for warm outdoor living with their private backyards, this style spread rapidly across the United Sates especially after WW2. The photos in this blog are from a Ranch we sold in one week this Summer here in Louisville . If you would like our help selling or buying a home please contact Scott Boehnlein of Family Realty.