Instant New Home Alerts
Posted by Scott Boehnlein on Friday, December 1, 2017 at 9:45 AM
By Scott Boehnlein / December 1, 2017
Comment
Are you frustrated that whenever you find the home of your dreams someone has already made an offer on it? Do you wonder how they found the house so quickly and beat you to the offer? Well we have a solution to your problem: Instant New Home Alerts.
This is a free and fast service we offer from our website. Quick knowledge of newly listed houses in real estate Louisville is essential considering how quickly houses sell most of the time. This year we have listed and sold several homes in under a week, some only in a couple days.
Our Instant New Home Alerts send you an alert when new houses are listed. This service allows you to fully customize your alerts to the exact home you are looking for. This ensures you see only the houses that fill your dream home criteria, saving time and reducing stress.
So to keep up to date with the real estate Louisville market we suggest you sign up for our Instant New Home Alerts. It's an easy process which we'll guide you through right now. First click the link here. If you are a "Returning User" login. If you are a "New User" click "Create Free Account".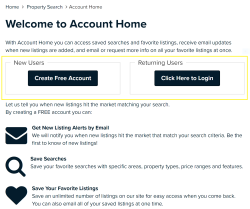 Fill out this easy form and click "Create Free Account".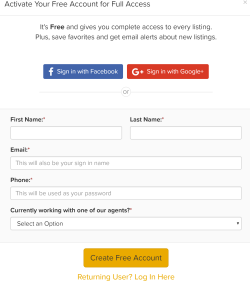 Once directed back to the "Welcome to Account Home" page, look for the section titled "Saved Searches". In this section you'll notice the blue "Add a New Search" icon, click that.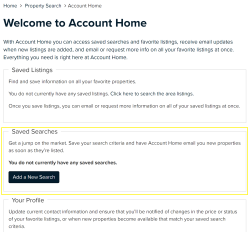 Having been directed to the "Save Your Search" page you can choose whether you want to set up a search for "Greater Louisville" or the "Heart of KY". Once selected simply fill out the form.

You can choose how often you want to be email alerted, what type of property type you are looking for, and even choose only to be sent homes with a hot tub outside.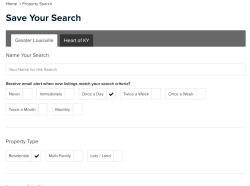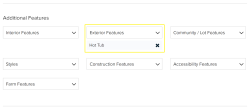 Once you have customized your search click "Save Search" at the bottom of the page and you're done. We'll keep you posted with Instant New Home Alerts perfectly tailored by you to meet your needs!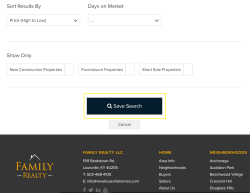 If you have any further questions please contact Scott Boehnlein or any of the other agents here at Family Realty. We would love to help you!