Love Louisville - Eat Louisville - Real Estate Louisville
Posted by Scott Boehnlein on Monday, August 21, 2017 at 9:04 AM
By Scott Boehnlein / August 21, 2017
Comment
With the end of the Summer school holiday season we had a flurry of out of town visitors come visit us in Louisville. I recently wrote of friends coming from Florida, but since then my sister came to visit from trip she is enjoying in Mexico which she is using to learn Spanish. Naturally I wanted to show off Louisville's eclectic foody scene, however my sister is a chef for a living, and a really good one. So I wanted to take her somewhere unique.
We were feeling like meat, burger meat specifically, so we ended up at one of the most unique burger places in Louisville. If not in all of the continental United States, Game. Game, as the name suggests, serves burgers of exotic wild game which they source from local farmers. Some of your burger choices include bison, lamb, wagyu, duck, wild boar, and elk. So we took a dive into the deep end ordering things we'd never eaten before and and were very pleased to recieve thick, juicy, perfectly cooked and sided burgers.
But Game is one of only three of the owners restaurants. One of their other eating establishments is Migo, which serves quite different fair. Migo is a "corner door eatery" which serves great latin style food, while making sure to stay creative and also serve some of their own unique meals. I haven't yet eaten at Migo, but have recently discovered that it is only minutes from my office. So I'll probably need to make a lunch trip over there sometime in the near future.
Migo, like my office, is located in the lovely highlands area. Having recently blogged about the Highlands there is not need to go into much detail of how great an area it is with it's great local restaurants, unique store fronts, great neighborhoods, and lively culture. We have a home for sale in the Highlands just down the road from Migo.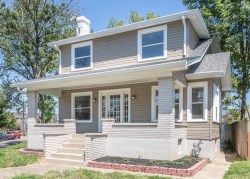 2241 Dundee Rd is a completely renovated home. This lovely open plan home has wood flooring throughout the first floor. The front room, formal lounge, sun room, and kitchen flow effortlessly from one to the other. The kitchen is fully updated with new stainless steal appliances.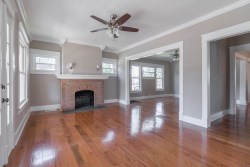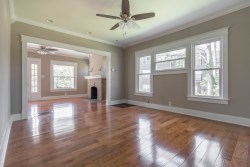 The second level includes two large bedrooms and a large master suite. The upper level is fully carpeted. There is a full bathroom and a full ensuite bathroom on this level. A half bath is included on the first level.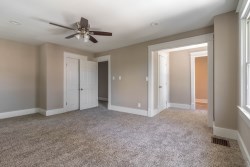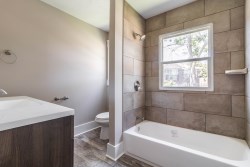 If you are interested in this home please contact Chris Dayton of Family Realty. Or if you want any further information about real estate Louisville any one of our dedicated agents at Family Realty would love to help. Maybe we could even meet at Migo for lunch.