Our Agent Spotlight is Jayne MIller! If you are interested in working with Jayne, give her a call at (502) 792-7611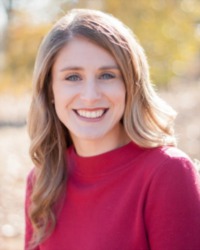 Q: How long have you been with Family Realty?
A: 3 years
Q:Where are you originally from?
A: Lexington, Kentucky. I moved to Louisville in 2006 after finishing college in Illinois.
Q: How long have you been a licensed Realtor?
A: 3 years
Q: What is your favorite neighborhood in Louisville?
A: St. Matthews - I love all the character in the homes here and there are so many local shops and restaurants to love!
Q: What is your favorite local business?
A: Mojito in Havana for dinner and Colonial Designs for shopping!
Q: Tell us more about yourself
A: My husband, Mitch, and I have two sons, Greyson and Tanner. I was a teacher prior to joining Family Realty and I love volunteering in the classroom of my former coworkers. I also love spending time with family and friends and working on the landscaping in my yard.