Professional Football League's Baseball Beginnings
Posted by Scott Boehnlein on Friday, January 5, 2018 at 11:50 AM
By Scott Boehnlein / January 5, 2018
Comment
With less than a month to go until Super Bowl 2018 means that this weekend is wildcard weekend all weekend. Shut down your schedules, fire up your TV's, order your chips, dips, wings, and pizza, call some friends, and hit the couch for four action packed games.
The NFL Super Bowl playoff games are a National News story every January, but the first NFL league (not the same as today's league) was a much smaller affair. It is reported that the first league started when several baseball clubs formed football teams to play in the first ever (there were only two) World Series of Football.
The birth place of this idea was the mind of an Irish New Yorker Tom O'Rourke. Being the manager of Madison Square garden his brain always needed to brew good ideas to bring traffic into his giant arena. This time his brain brewed a 5 team indoor football tournament.
This tournament was not only the first football league it was also the first ever professional indoor football game. I'd say the only problem, but there were many, but one of the biggest problems of this indoor arena was the field was only about 70 yard by 35 yards.
Not only that but the arena walls are reported to have been right on the sidelines which led to several players getting some pretty interesting injuries. But the tournament went on and 3000 or so fans were able to enjoy watching the game from much closer than ever before.
With stadiums today able to house tens of thousands of fans professional football has come a long way. We hope you have fun watching the games this weekend and hope you've already left your prediction on our Facebook page.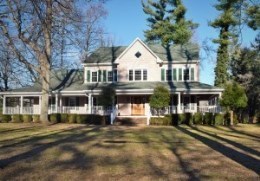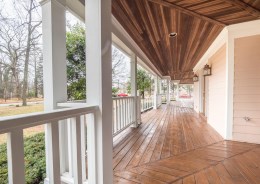 If you need to take a break from football and you have your eye on real estate Louisville. We are hosting an open house this Sunday from 2pm-4pm before the start of the Panthers Saints game. Take a look at the info for 101 Ash Ave. This 5,500 Sq. Ft. 5 bedroom, 5 bathroom is amazing. If you need more info call Chris Dayton of Family Realty.