Why an Empty Louisville Home Won't Sell Fast
Posted by Jeremy Raglin on Thursday, June 4, 2015 at 2:06 PM
By Jeremy Raglin / June 4, 2015
Comment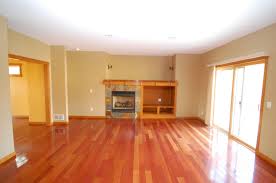 LOUISVILLE – Are you thinking about selling your Louisville Home but aren't sure if you should stage it to sell or not?
In this article we will share with you three problems which come from not staging a home, and a simple strategy you can use to stage your home for sale.
Problem #1 – An Empty Home Will Amplify Negative Thoughts
One of the first things a home buyer will do when they enter an empty Louisville Home is have more negative thoughts about the home compared to positive thoughts.
Home staging is an effective way to eliminate the negative thoughts a buyer might have and help them to focus on the positive aspects of your home like: square feet, bedrooms, bathrooms and outdoor space.
Problem #2 – Empty Homes Lack Vision
Did you know that the biggest problem which comes from not staging a Louisville Home is lack of vision?
If you've completely moved out of your home by the time buyers arrive it will be more difficult for buyers to envision themselves living there, especially if they won't be able to see how the home will flow, or how furniture can be used to improve the space.
Problem #3 – Homes That Aren't Staged Have No Emotion
Last of all, but most important to know is that homes which are not staged lack emotion.
People buy homes based on emotion and if they can't see themselves living in your home they will be more inclined to check out another Louisville Home which is staged and has plenty of character.
How to Get Started With Staging Your Louisville Home
To get started with staging your Louisville home to sell you should do the following:
Clean your home thoroughly.

De-clutter your home and move all un-used items to a storage facility or to your garage.

Start staging each room in your home one room at a time by removing excessive or oversized furniture to emphasize the space each room offers.
"A staged home may seem like it has furniture that's fixed in place; but what is going on in the buyer's mind is a very kinetic process. With a home that is staged, they see a family – celebrating home." –Julea Joseph
Now that you've learned the problems which come from not staging a home before listing it, and a simple way to get started with staging your home to sell, you will be able to sell your home quicker than other Louisville Homes in the area.
Contact Family Realty, LLC
To learn more tips on how to stage your home to sell contact Family Realty, LLC today by CLICKING HERE or calling us at (5020 458-4100.