Why Are Real Estate Agents Still Relevant In 2015?
Posted by Jeremy Raglin on Thursday, May 14, 2015 at 2:05 PM
By Jeremy Raglin / May 14, 2015
Comment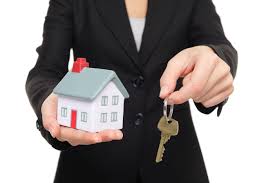 LOUSIVILLE – If you've been thinking about selling your Louisville home you may have heard other homeowners in your neighborhood ask the question "are Realtor's still relevant?" and the answer is yes, especially for these reasons.
#1 – A Realtor ® Is Going To Save You Time
Imaging having to come up with the right price for your home, take calls from buyers agents, speak with buyers at all hours of the day, understand Real Estate contracts and negotiate with buyers.
These are all things you will have to do if you want to sell your home yourself.
Thankfully, an experienced Realtor ® will save you the time, money and hassle of having to sell your home on your own since they specialize in doing all of the things which need to be done so you can get your home sold without you losing time at work, or precious time with your family.
#2 – Your Realtor Will Be Your Advocate
Another benefit of hiring a Real Estate Agent is that they will be your "advocate" during the sale of your home so you can have confidence in knowing that your best interests will be well represented during the sale of your home.
#3 – Sell Your House for the Most Money
Last of all, but most important, when you hire a Real Estate Agent you will be able to sell your home for the most money.
Learn More
To learn more about why Realtors are still relevant in 2015, or to view Louisville Homes for Sale, contact Family Realty today by calling us at (502) 458-4100 or click here.