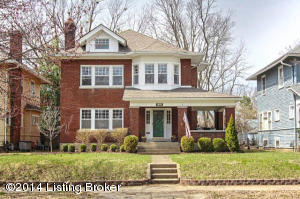 It all started in 1910 when Audobon Park was founded, this area is the perfect area for families with children since theres always something to do especially since it is so close to the Audubon Country Club.
Audobon Park is named for John James Audubon and as such many of the streets are named after birds.
When you drive into the area, you will immediately notice that Audubon Park homes exude character, charm, and have a warm, welcoming feel.
You will know without a doubt that the neighborhood is a special place to call home.
Homes here range in price from $70,000 for a 2 bedroom home to $170,000 for a four bedroom home.