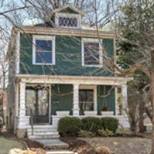 Glenview Hills is a 6th-class city in Jefferson County, Kentucky, United States. The population was 337 at the 2000 census.
Glenview Hills was named for the nearby upscale community of Glenview, although Glenview Hills was formally incorporated in 1972, more than a decade before the original town received similar recognition.
Learn More
To learn more about Glenview Hills Real Estate including viewing homes for sale contact Family Realty, LLC today by calling us at 502.458.4100.